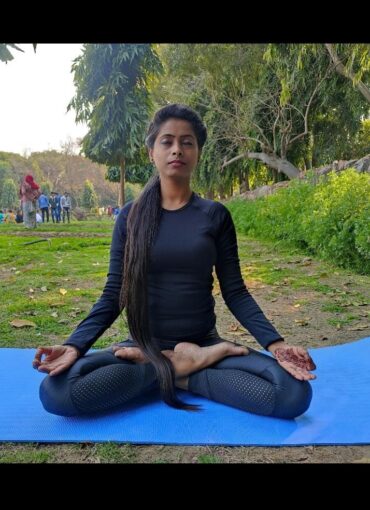 View Classes
Anjali
Yoga
Position:
Stress Management Relaxation
Experience:
MA Yoga from Jain Vishva Bharati Institute
Biography:
During the coronavirus pandemic, I lost someone close to me. The situation was incredibly challenging for my family and me, and it led to a shift within me. In the year 2021, I secured my first government job, but I felt something was amiss. Consequently, I decided to study more and improve my job profile.  I noticed that my days revolved around aimlessly scrolling through my social media feed which led to an unhealthy addiction and other toxic emotions. I gradually realised that my feelings of jealousy and constant comparison with others were having a negative impact on my mental well-being, leading to not appreciating what I already had.  At times, I found myself shedding tears and feeling overwhelmed, frustrated, and angry. Initially, I attributed these emotions to the desire for a better job. Yet, it eventually dawned upon me after getting my dream job that my restlessness wasn't solely associated with my career; it was stress I was grappling with. Despite all my achievements, I still found myself discontented. At this time, I had also stopped practising yoga to devote all my time to my studies. However, I made a significant mistake by neglecting my physical and mental health, which I have found to be more precious than anything else.  As I was battling depression and stress, I fully realised the toll my unregulated emotions and unhealthy habits were taking on my mental well-being. So, I decided to create a platform with my friend, Pawan, for everyone facing similar issues.