Start Your Journey to Better Health:Online Yoga Classes Delhi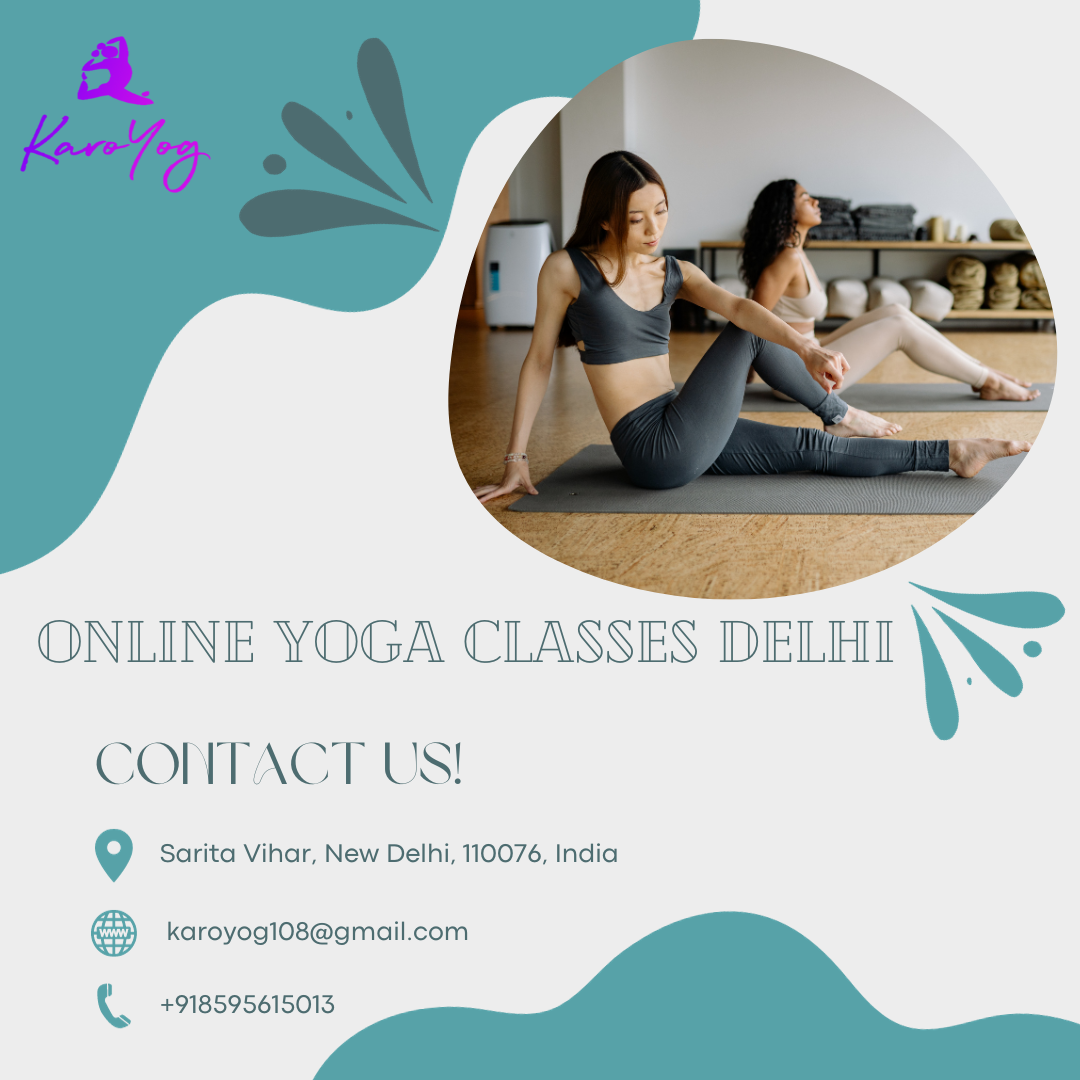 Introduction to Karoyog Online Yoga Classes Delhi
In the bustling heart of Delhi, finding a moment of tranquility can be a challenge. However, thanks to Karoyog's Online Yoga Classes in Delhi, you can now bring serenity to your daily life with ease. Karoyog is your gateway to a world of holistic well-being, offering a range of online yoga classes that cater to your physical and mental needs.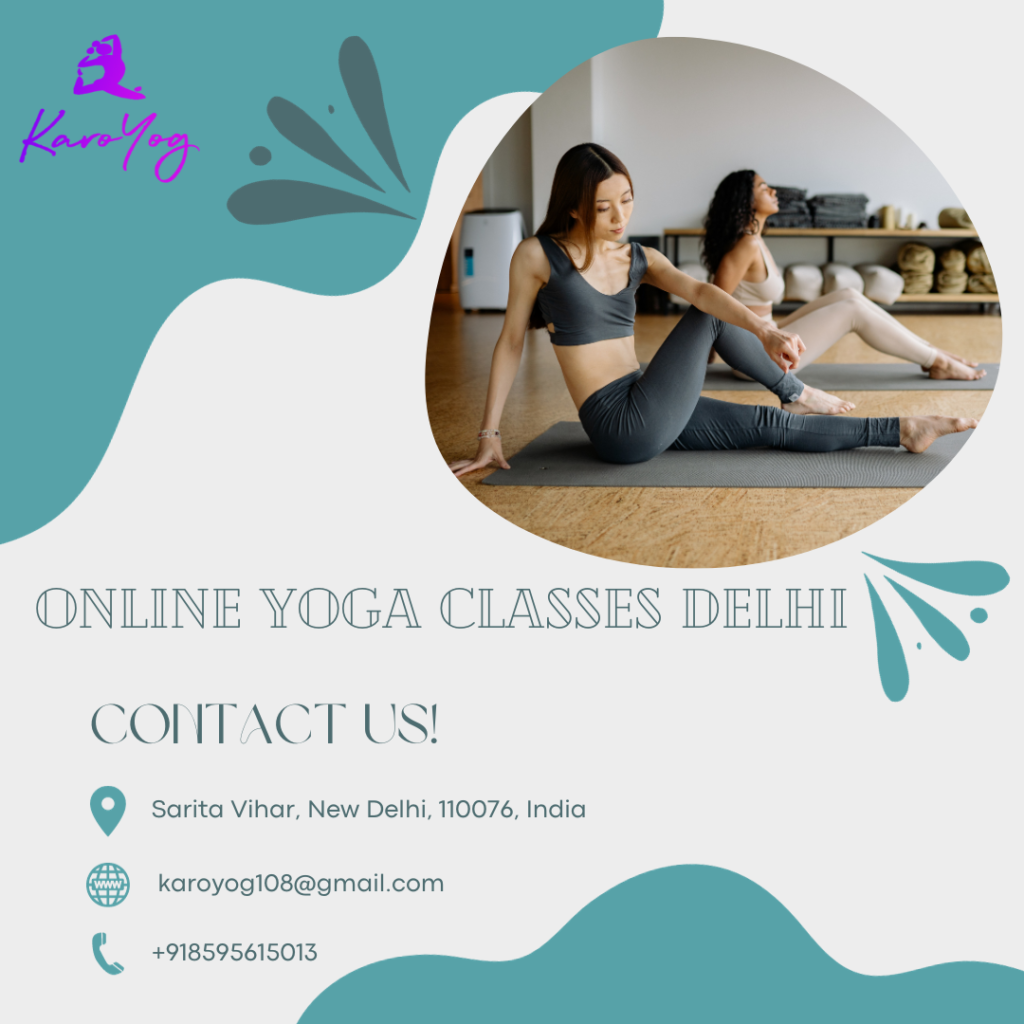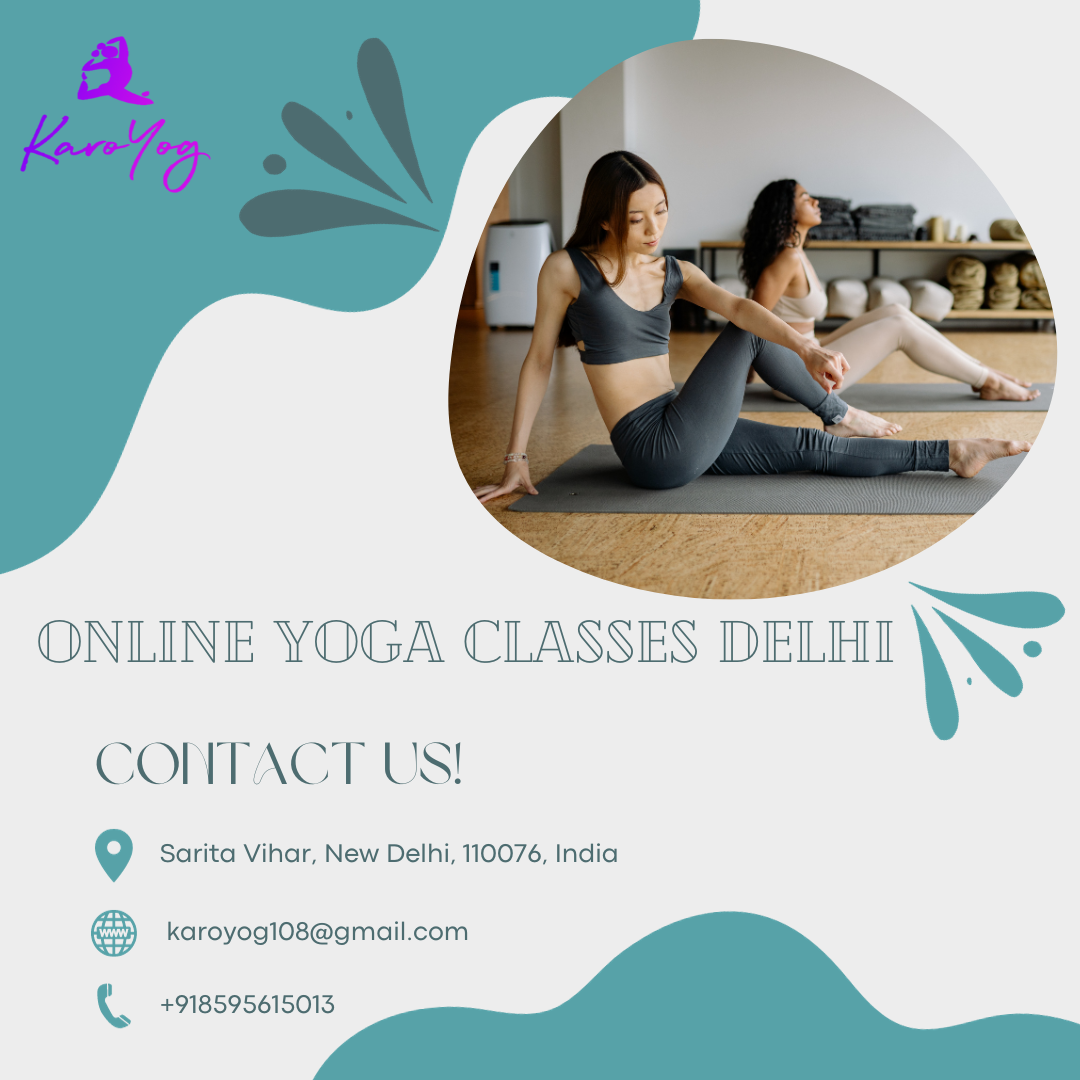 The Benefits of Online Yoga Classes
Convenience and Flexibility
Karoyog online yoga classes in delhi are designed to fit into your busy schedule. You no longer need to commute to a studio; instead, the studio comes to you. This convenience allows you to practice yoga whenever and wherever you choose.
Diverse Class Options
Whether you're a beginner or an experienced yogi, Karoyog has a class for you. From gentle Hatha yoga to challenging Vinyasa flows, their diverse offerings cater to a wide range of preferences and skill levels.
Personalized Learning
Online Yoga Classes Delhi at Karoyog often include smaller groups, allowing instructors to provide personalized attention. This ensures that you get the most out of your practice, with instructors guiding you every step of the way.
Meet the Instructors
At the heart of Karoyog are the experienced yoga instructors. Each instructor is not only highly skilled but also deeply passionate about helping you achieve your wellness goals. Their knowledge and dedication create a supportive environment that encourages growth.
The Karoyog Experience
What sets Karoyog apart is their commitment to holistic wellness. Beyond the physical aspects of yoga, Karoyog delves into mental and emotional well-being. You'll discover an array of practices and techniques that nurture your overall health.
Choosing the Right Class
Selecting the right Online Yoga Classes Delhi can be a crucial decision. Karoyog provides a user-friendly platform where you can browse classes, read descriptions, and choose the one that aligns with your goals and interests.
How to Get Started
Getting started with Karoyog is a breeze. Sign up for a class, receive the necessary details, and log in at the scheduled time. You can use your laptop, tablet, or even your smartphone to connect with the instructor and fellow participants.
Testimonials and Success Stories
Don't just take our word for it. Listen to the experiences of those who have embraced Karoyog's online classes. Discover stories of transformation, healing, and personal growth from individuals who have found solace in their virtual yoga sessions.
Pricing and Membership Options
Karoyog offers various pricing and membership plans to suit your budget and commitment level. Whether you want to try a single class or invest in a long-term membership, they have options that cater to your preferences.
The Power of Karoyog Community
Joining Karoyog is more than just participating in yoga classes. It's becoming part of a supportive and welcoming community that shares your passion for well-being. Interact with like-minded individuals and build connections that go beyond the virtual realm.
Embracing a Healthier Lifestyle
Online Yoga Classes Delhi aren't just about physical postures; they encompass a holistic approach to wellness. By embracing this lifestyle, you can improve your physical health, reduce stress, and enhance mental clarity.
Frequently Asked Questions (FAQs)
Can I join Karoyog's online classes as a beginner?
Absolutely! Karoyog offers classes suitable for all levels, including beginners.
What equipment do I need for online yoga classes?
You'll need a device with internet access and enough space for your yoga practice.
Are there any age restrictions for Karoyog's classes?
No, Karoyog's classes are open to individuals of all ages.
How do I pay for Karoyog's online classes?
You can choose from various payment options, including credit/debit cards and digital wallets.
Do I need prior yoga experience to benefit from Karoyog's online classes?
No, our classes are designed to accommodate both beginners and experienced practitioners.
Conclusion
Karoyog's Online Yoga Classes Delhi provide a gateway to a healthier and more balanced life. With experienced instructors, a diverse range of classes, and a welcoming community, you can embark on a transformative journey from the comfort of your home. So why wait? Join Karoyog today and experience the power of yoga in Delhi, no matter where you are.
Read more