Yoga for Beginners: A Comprehensive Guide to Start Your Practice
Do you feel stressed and disconnected from your own true self?
Welcome yoga for beginners to your life and unleash your fullest potential! More than 300 million people practise yoga worldwide. Be a part of the thriving yoga community and regain control over your mind, body and spirit.
This article discusses a handful of easy yoga postures for beginners. So, follow the rules of yoga and get ready to discover a new 'you'.
List of the Best Yoga for Beginners
Here is a comprehensive list of the best yoga asanas for beginners that you can practise under the guidance of expert yoga teachers.
Tadasana/Mountain Pose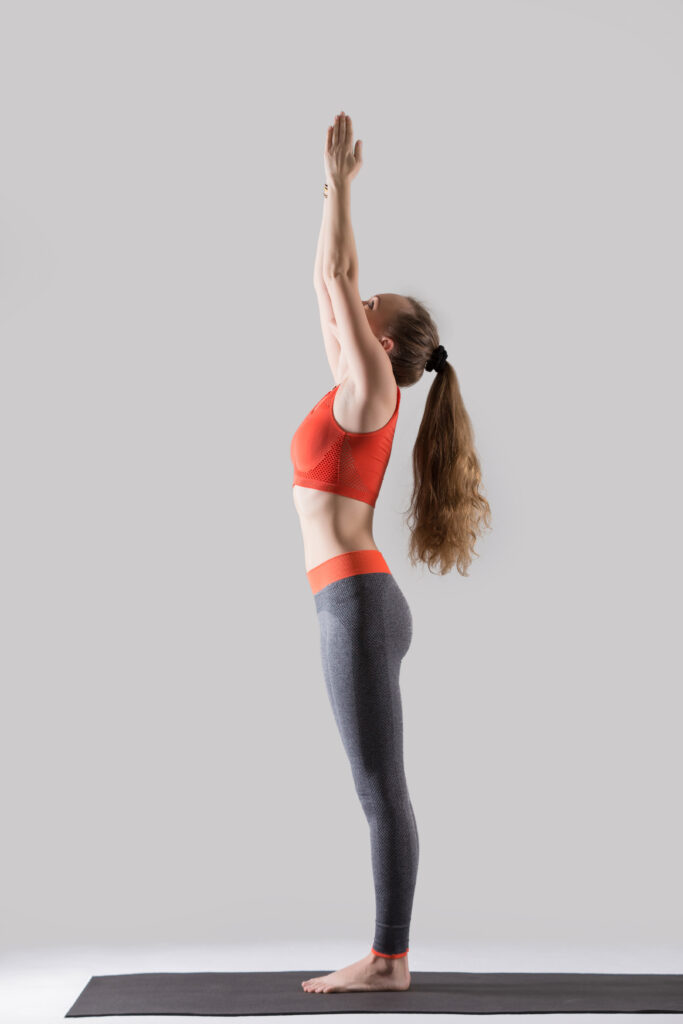 A classic pose, Tadasana offers strength and flexibility to its practitioners. The origin of the name lies in the Sanskrit words, 'Tada', meaning 'mountain' and 'Asana', meaning 'posture'. This asana is great yoga for beginners as it is the foundation posture for many standing yoga poses.
Apart from providing physical benefits, Tadasana also offers emotional benefits. Practitioners often use this yoga posture to treat diseases like Chronic Obstructive Pulmonary Disease, Parkinson's Disease, etc. It also gives relief from Ankylosing Spondylitis.
Benefits:
Relieves back pain
Improves breathing patterns
Strengthens legs and abdomen
Prevents mental depression
Urdhva Hastasana/Raised hands pose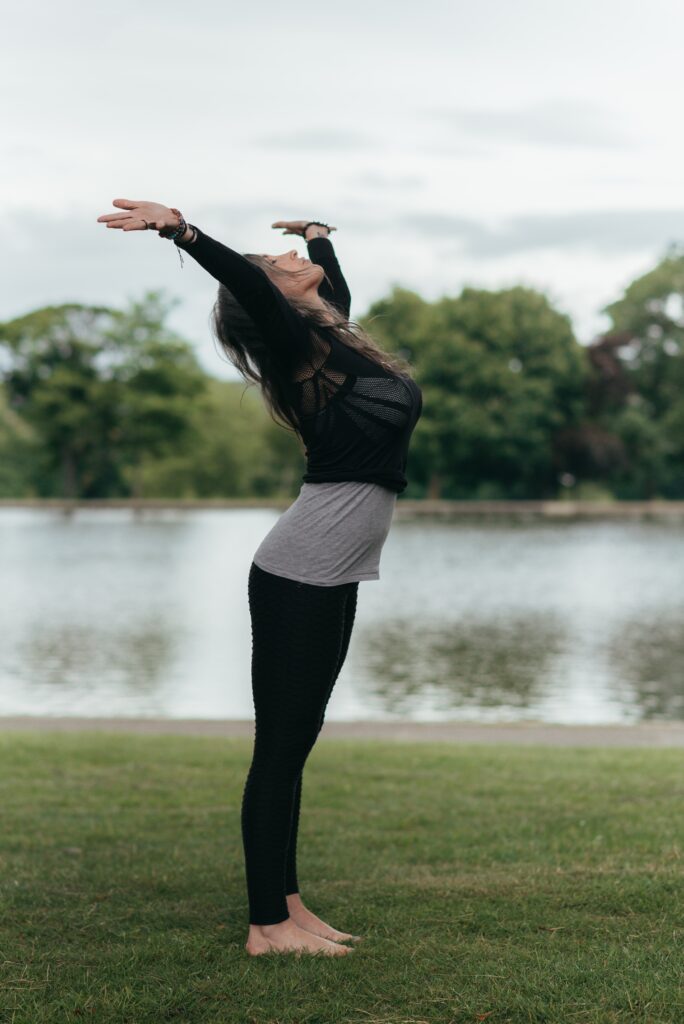 Are you wondering about the top 5 yoga poses for beginners? Then the Raised Hands Pose is a must addition to the list. Also known as the Upward Tree pose, this yoga posture relaxes your entire body by providing a full-fledged and relaxing stretch.
This yoga pose helps in preparing the spine for twists, back bends and further stretches.
Benefits:
Gives the body a complete stretch
Improves balance and your overall posture
Stretches shoulders and strengthens the abdomen and hips
Relieves lower backaches
Elongates the entire front torso
Uttanasana/Standing Forward Bend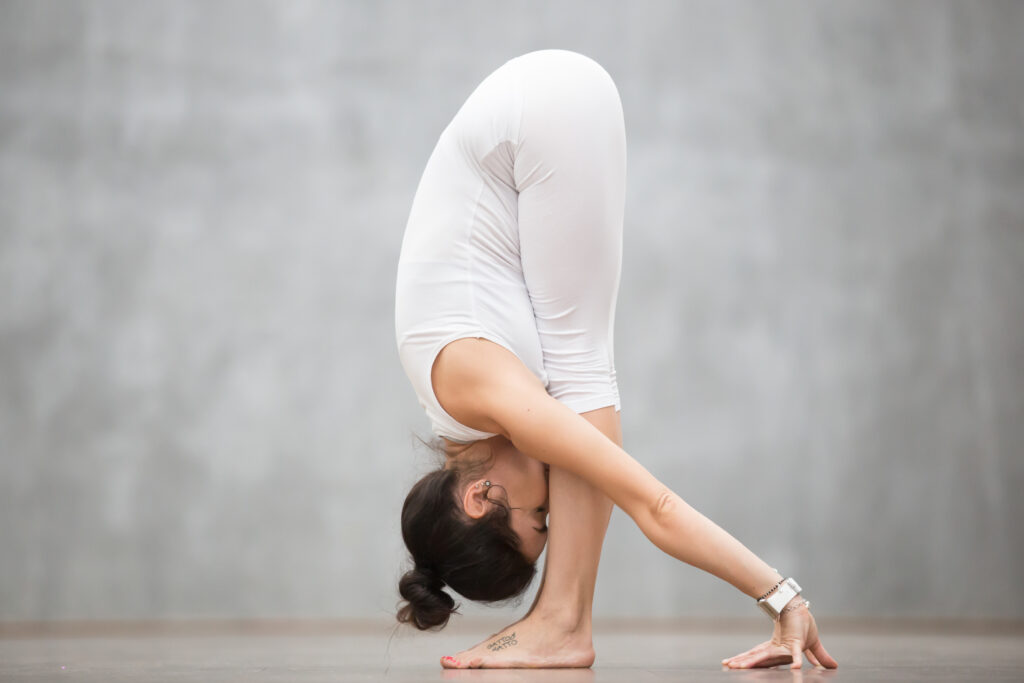 The standing forward bend stretches the entire back of your body providing revitalising and therapeutic benefits. This is an easy yoga for beginners that helps the blood rush to the head, giving an oxygen boost to the entire body.
This is an inward-going posture that engages the targeted muscles. From the back to the spine, the hamstrings and hips – this is the ideal yoga posture to keep your spine strong and flexible.
Benefits:
Stretches the spine and makes it flexible
Promotes proper digestion
Soothes nerves and energises the nervous system
Strengthens the abdominal muscles
Provides intensive stretch loosening the hamstrings
Vrikshasana/Tree Pose
If you are wondering which yoga is best for beginners, Vrikshasana is an excellent pose that provides strength to your core. The posture reflects the gracefulness and rootedness of a tree and helps practitioners enhance their posture and alignment. Practised on a standing leg, this asana stretches the entire back and lower portion of the body.
While practising this pose, you can experience a state of rejuvenation and equilibrium. The pose is also noted for improving concentration.
Benefits:
Improves overall posture
Strengthens the lower half of the body
Enhances energy levels
Helps in improving balance
Relieves from sciatica pain
Makarasana/Crocodile pose
The word 'Makarasana' finds its origin in Sanskrit. The English meaning of the word lies in 'Makar' (crocodile) and 'Asana' (posture). This yoga is an excellent pick for patients who suffer from shoulder and back issues.
Resembling the position of a crocodile, the posture is best practised early in the morning. This is an easy yoga for beginners as it can be performed while maintaining a set of basic precautions.
Benefits
Relieves from back and lower pain
Good for shoulders and spinal cord
Reduces pain in the hip muscles
Provides stress relief
Might treat asthma, hypertension, lung-related issues, etc.
Bhujangasana/Cobra pose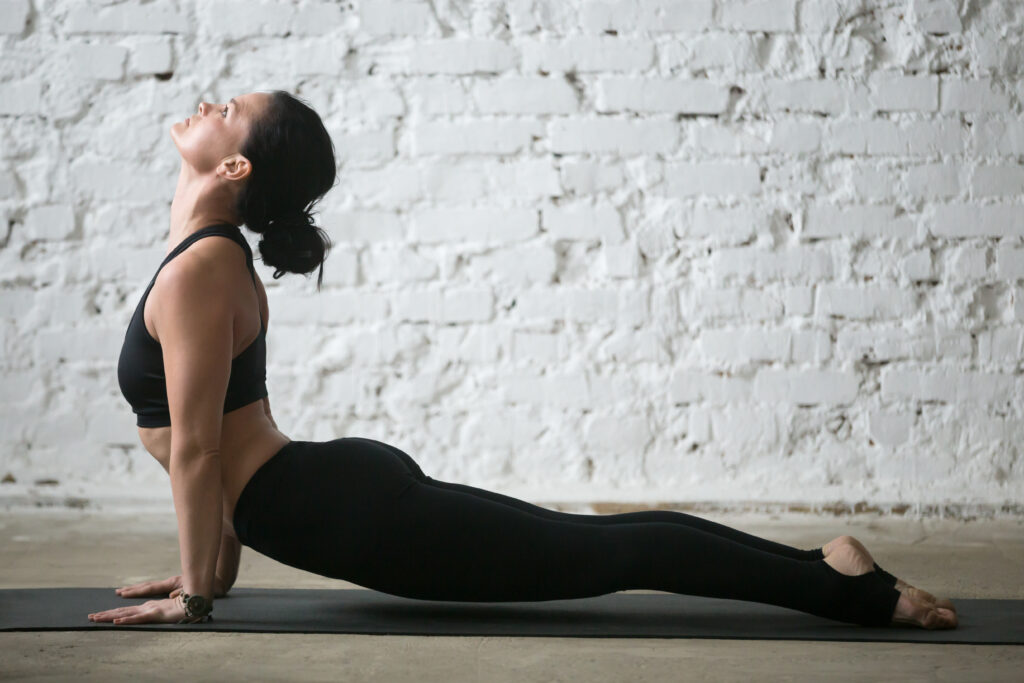 Bhujangasana is a backbend that arches the spine backwards and releases the accumulated tension and stress. Therefore, this yoga posture reflects the appearance of a slowly rising serpent. Cobra pose has two variations: low cobra and full cobra.
Apart from knowing how to do yoga step by step for beginners, another thing has to be kept in mind. The intention of the posture is not to fold your back but rather to create an elongated arch.
Benefits:
Opens the collarbones and shoulder bones
Relieves from stiff neck
Enhances flexibility and body alignment
Improves blood circulation
Reduces stress and improves sleep
Vajrasana/Adamantine Pose/Diamond Pose/Thunderbolt Pose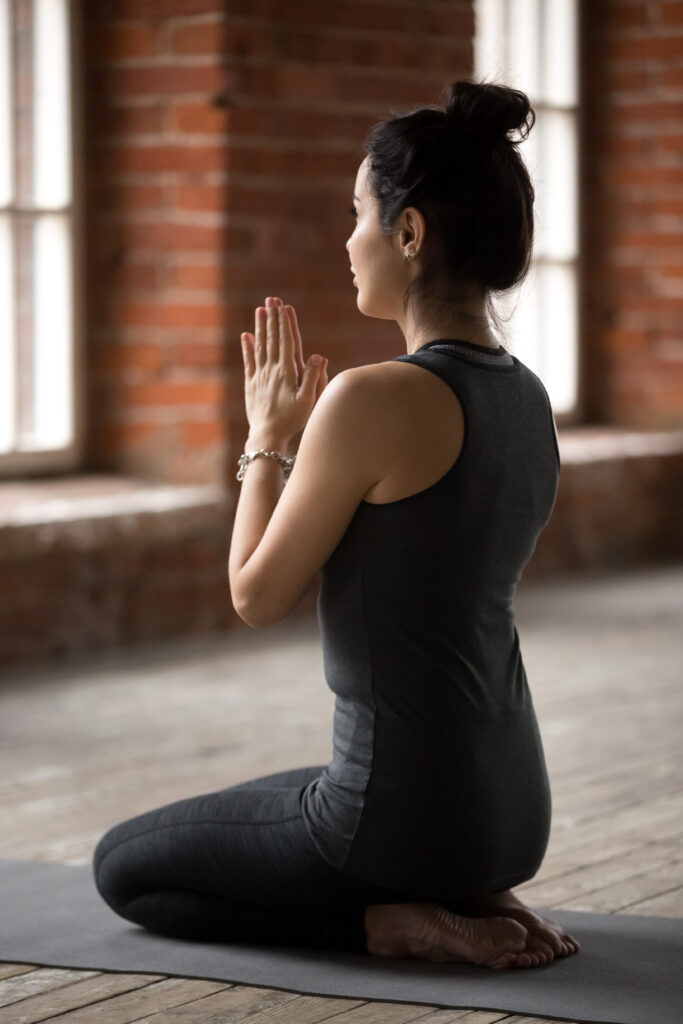 Rooted in two Sanskrit words – 'vajra' and 'asana', this posture is one of the easiest yoga for beginners. This yoga pose acts as a strong foundation for other yoga postures and provides a relaxing way to release all the stress in the spinal cord and knees.
By practising this yoga regularly, practitioners can strengthen their bodies like a diamond. The best time to perform this yoga is a few minutes after a meal.
Benefits:
Improves blood circulation and digestion
Prevents lower back and rheumatic pain
Provides strength to the pelvic floor muscles
Calms the mind and reduces hypertension
Improves sleep quality
Balasana/Child pose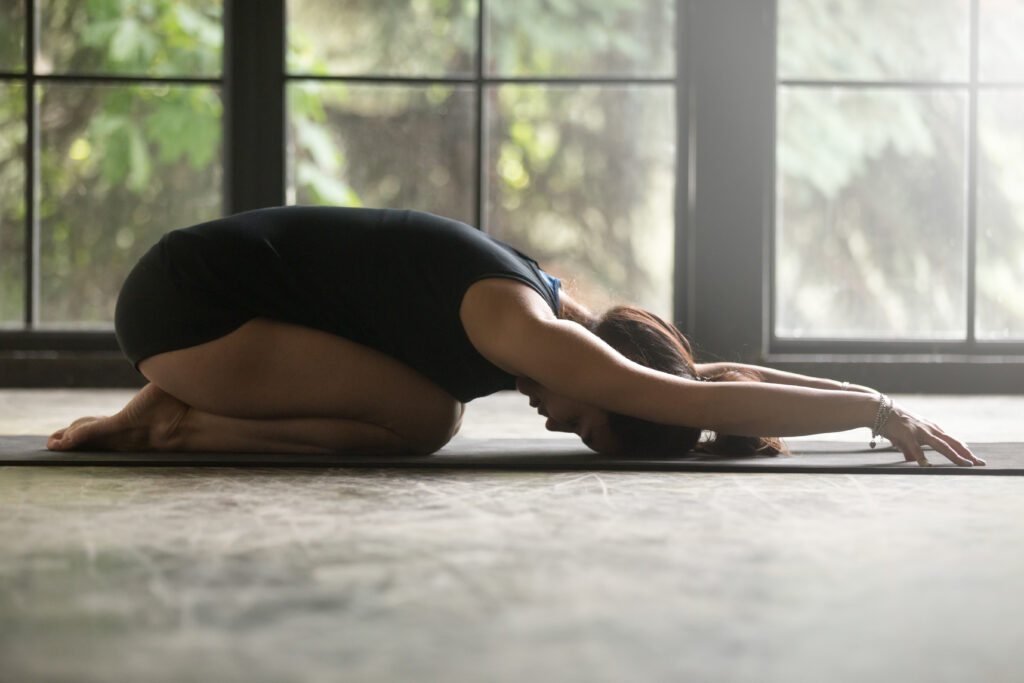 Do you often end up asking yourself 'Can I do yoga every day?' Then here's an easy asana that can help you connect with your inner child. A restorative pose, Balasana is practised in between more active postures.
This yoga pose helps stretch all the body muscles with relaxation and easy breathing. By practising this pose, you will develop a sense of calm, comfort and total safety.
Benefits:
Opens the hips and strengthens the spine
Calms the body and mind, promoting relaxation
Stimulates the digestive system and relieves constipation
Increases blood flow
Helps in sleeping better
Final Thoughts
Ignite your passion for yoga and welcome mindfulness and spirituality into your life. Start slow, be focused on your approach, and follow all the recommended rules of yoga to unleash the power of the best yoga postures.
So, what are you waiting for? Opt for our yoga classes and get ready to spark a revitalisation of your mind, body and spirit.
---